Another highly successful and enjoyable promises auction was held in the village hall and over £4,300 was raised to support local organisations and amenities.

This was the second promises auction and it was again efficiently organised by Sue Spriggs. Sue was supported on the night by Joan Dilks, Debbie Dunn and an army of people who helped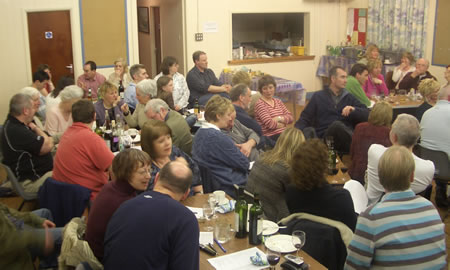 with the catering.



Over 100 lots, ranging from dog walking, cake making and baby sitting to stays in holiday homes, all donated by villagers, were very ably auctioned by Mike Carter from Lutterworth.

As with the previous auction, the holidays attracted the most interest and the highest single bid was for £500 for a one week holiday in an appartment in Portugal. The owners of a holiday home in the south of France raised twice the expected amount when the owners generously allowed the last two bidders a week each at the same price.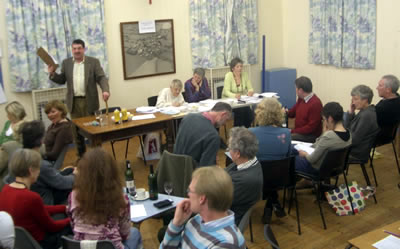 The proceeds of the auction will be split between St Peter's Church, the Baptist Chapel, the Village Hall and the Loseby Wood project.