Local Pubs and Restaurants:
St Peter's Road, Arnesby
Fully licensed Restaurant & Take Away.
Free Home delivery service (5 mile radius)
Mon-Thur 6pm to 11.30pm
Fri-Sat 5:30pm to 11:30pm
Sun 1pm to 5pm Buffet, Close 11:30pm
** Judged "Best Asian Restaurant" in the first County restaurant awards, November 2005.www.LittleIndia-Arnesby.biz

0116 247 8251
Tel/Fax:
0116 279 9033
LE8 5WJ
The Bath Hotel, Shearsby
Themed music evenings, Table d'Hote offers. Lunch
0116 247 8202
Website
LE17 6PP
The Chandlers Arms, Shearsby
Traditional pub food every lunch time and evening (except Monday). The Chandlers is a freehouse and always has a variety of real ales available.
For the last two years, (2009 and 2010) The Chandlers was voted "Country Pub of the year" by CAMRA (Campaign for Real Ale) members.
0116 247 8384
Website
LE17 6PL
Bruntingthorpe In 2004 The Joiners won the Innspired Food Pub of the year beating some 1,100 eateries to the award. Included in the 2005 Michelin Guide
0116 247 8258
Website

The Plough Inn, Bruntingthorpe


Open 5pm weekdays, all day Sat. & Sun. Games room (pool & skittles), satelite TV. Freshly baked baguettes & chips always.
0116 247 8300
The Cock Inn, Peatling Magna
0116 247 8308
The Shires Inn, Peatling Parva
0116 247 8271
Wing's Chinese & English Food
0116 277 1185
Dine India, Countesthorpe
0116 277 8777
Chamelee Tandoori Rest. , Blaby
0116 277 1179
The Staff of Life, Mowsley.
Country Pub and Eatery. Recommended in Good Food Guide 2005. Lunch and evening meals. Live Trad Jazz Wednesdays.
0116 240 2359
Website
LE17 6NT
The Queens Head, Saddington
0116 240 2536
Feedback: If you have had a good (or bad!) experience at any of these establishments and would like to tell (or warn) others about it, Your comments will be published on this page (anonymously if you prefer) so that other diners can benefit.
July 2004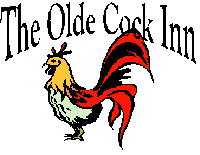 Kerr, Ingrid and Jack would like to thank all their staff, friends and customers for their support and loyalty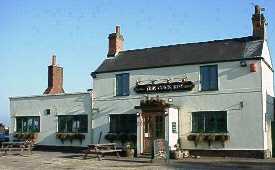 over the past four and a half years.
We hope you've enjoyed it as much as we have!

The Olde Cock Inn has now "Cocked Off".
Keep Rockin' & Cheers!