Welcome to Arnesby!
---
This is a community website intended to provide Arnesby and neighbouring villagers with information about events of interest and to maintain an archive of past events.
Key pages include: a What's on guide to events over the next few weeks, the Parish Council meeting agendas and minutes, a classified section for buying and selling, a discussion forum for exchanges of views on anything and everything and a reference guide to local amenities and services.
The village holds an large annual fund raising event; the Arnesby May Fayre

Contact: Terry Emmony, terry@village-web.co.uk 0116 2478776
Village Location Map
Hover over the map to see
the full size version.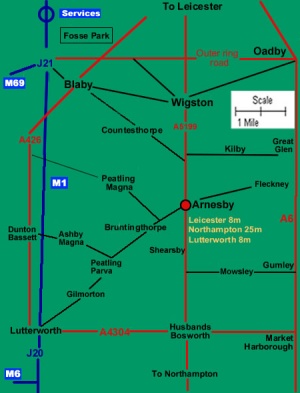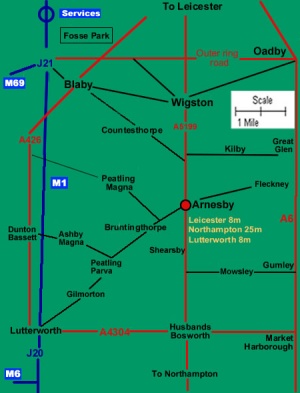 Location Map - Arnesby